Is Your Skin Ready For Fall? Tips On Transitioning From Summer to Fall
Best Skin Care in Wilmington NC
Fall usually means golden leaves, sweaters, boots, and shorter days, but aside from changes in weather and your wardrobe, you'll likely also see changes in your skin. Here are some tips to keep in mind while transitioning your skincare routine from Summer to Fall.
Moisture + Balancing Skincare Routine
The biggest change most people see when the seasons change is drier skin. Though people with naturally oily skin may find this a relief, those with regular or dry skin should get on a moisturizing and balancing skincare routine stat.
For areas like Wilmington, with milder fall and winter weather, it's best to use a transitional moisturizer through the fall before using the oil-rich moisturizing products that are best used in the dead of winter. Picking an oil free moisturizer with ingredients like glycerine and hyaluronic acid are great options during the transitional months, as they keep the skin hydrated without being heavy.
Ingredients
Glycerine is a humectant, meaning it attracts moisture from the air to your skin. It is therefore able to hydrate the skin without any oils and the sometimes leave a heavy feeling that can come with moisturizers. Glycerine-based moisturizers are best for combination skin that requires balancing during the change in seasons.
Hyaluronic acid is a great moisturizing ingredient for irritated skin as it can help heal burns, skin ulcers, and other irritation in addition to standard dryness and dehydration.
Be gentle
Transitional seasons like fall are also a time you should be particularly gentle with the skin by easing it into the more drastic weather of winter. Switch from any harsh foaming cleansers to gentle balms and cleansing oils to maintain your skin's pH levels and avoid stripping the natural moisture barrier. Products that promote the stripping of this barrier will require more moisturizer after cleansing.
Use a hydrating facial mist
Using hydrating facial mists throughout the day will also help keep your skin plump and moisturized. Look for sprays with ingredients like rose, camomile, aloe, and calendula which are soothing and packed full of nutrients that are great for your complexion. At our office, we recommend (and sell) Avene Thermal Spring Water, Sensitive Skin.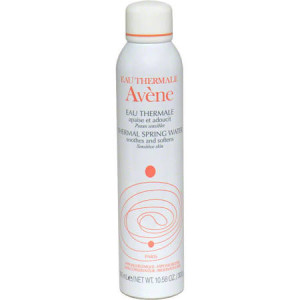 Have questions about which products will work best for you? Interested in learning about treatments that reverse signs of aging? Give us a call at (910) 791-7500 or SCHEDULE A CONSULTATION ONLINE.