Eyelash Extensions at Laser Hair Removal & Skin Clinic

Full Set $200 and up
Lash Fill $ 75 and up
Full Set takes 2- 2 1/2 hours
Fills can take 1- 2 hours depending on the individual
Lash extensions are a pain free process- most people fall asleep. People are calling lash extensions the new " beauty rest".
Lash extensions are isolated , individual synthetic lashes that are bonded with a medical grade glue onto each and every lash. These lashes once bonded become an extension of your own lash. Lashes will fall out with your natural lash cycle, and this is where needing to get lash fills comes into place.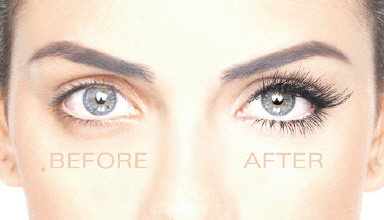 Add a little candy to your lashes!
Only $5 per candy lash will add that extra flash you've craving!
Call (910) 791-7500 today to book your FREE consultation today!